US Navy Diver's Dressing Stool
DESCO has added the US Navy Diver's Dressing Stool to our diver accessories lineup. Cat. No. 27070 $245.00 Made in accordance with BuShips drawing BU. No 610414 dated Jan 25, 1943 this dressing stool is an exact production model of the stool US Navy Divers would use to dress in. This drawing was pulled from our archives. DESCO did not make these during the war but as a prime supplier we would have received the drawing for bidding purposes.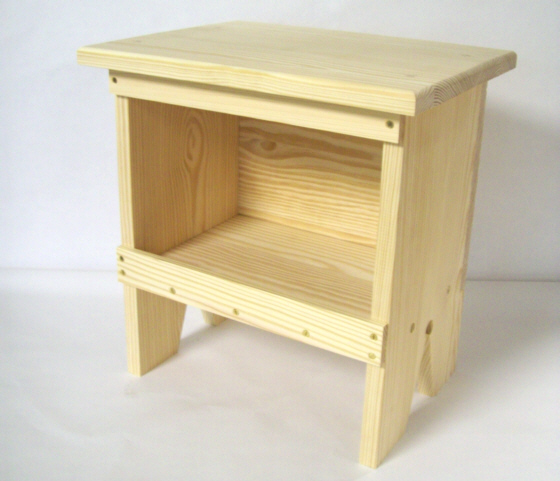 The stool is made of Yellow Pine cut to the proper size (no standard dimensional lumber used). All main components are solid wood, one inch thick.The stool comes unfinished as no finish was specified on the drawing. Overall dimensions of the stool are 18"w x 14"d x 19"h. The compartment under the seat is 14"w x 10"d x 9 ½"h. Weight is 20 pounds.